We Are the Commercial Roofer to Harness Energy with Solar Roofing Services
The future of energy-saving architecture is here with our innovative solar roofing solutions at Universal Roofing Specialist LLC. Ahead of the curve in Maricopa, AZ, as a professional commercial roofer, we unite integrity with environmental consciousness for a better tomorrow.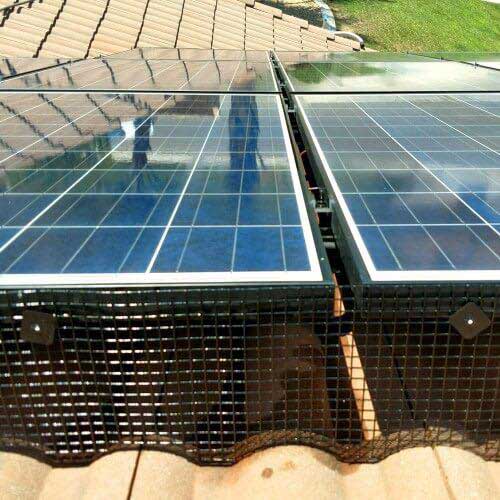 A Green Leap Forward with the Power of Solar
Our solar roofing solutions offer the perfect synergy of energy efficiency and high-quality roofing. Capitalize on the vast potential of Arizona's sun with our durable, top-performing solar roofing systems.
Enjoy More Than Just Utility Savings on Your Solar Roof
While the most apparent benefit of solar roofing is reduced utility bills, the advantages are far-reaching. By switching to solar, you contribute to reducing greenhouse gas emissions and dependence on fossil fuels, paving the way for a cleaner, greener future.
We Pride Ourselves in Offering a Seamless Installation Process
At Universal Roofing Specialist LLC, as a commercial roofer, every solar roof installation is executed with precision and meticulous attention to detail. We understand the complexities involved in integrating solar panels with your roof structure and leverage our extensive roofing expertise to deliver seamless solutions.
Excellence in Every Project Is What We Strive For
When you choose our solar roofing services, you're not just choosing energy efficiency. We bring the same commitment to quality, durability, and exceptional customer service that has made us a trusted name in commercial roofing for over a decade.
We're the Commercial Roofer You Need for Your Solar Project
Embrace the power of the sun and fortify your roofs with our exceptional solar roofing services. Start your solar journey by contacting us today at: